The Holland Society of New York welcomes you to join us at the 132nd Dinner Dance, to be held on Saturday, October 29th, at the Lotos Club in New York City. Please register at this link.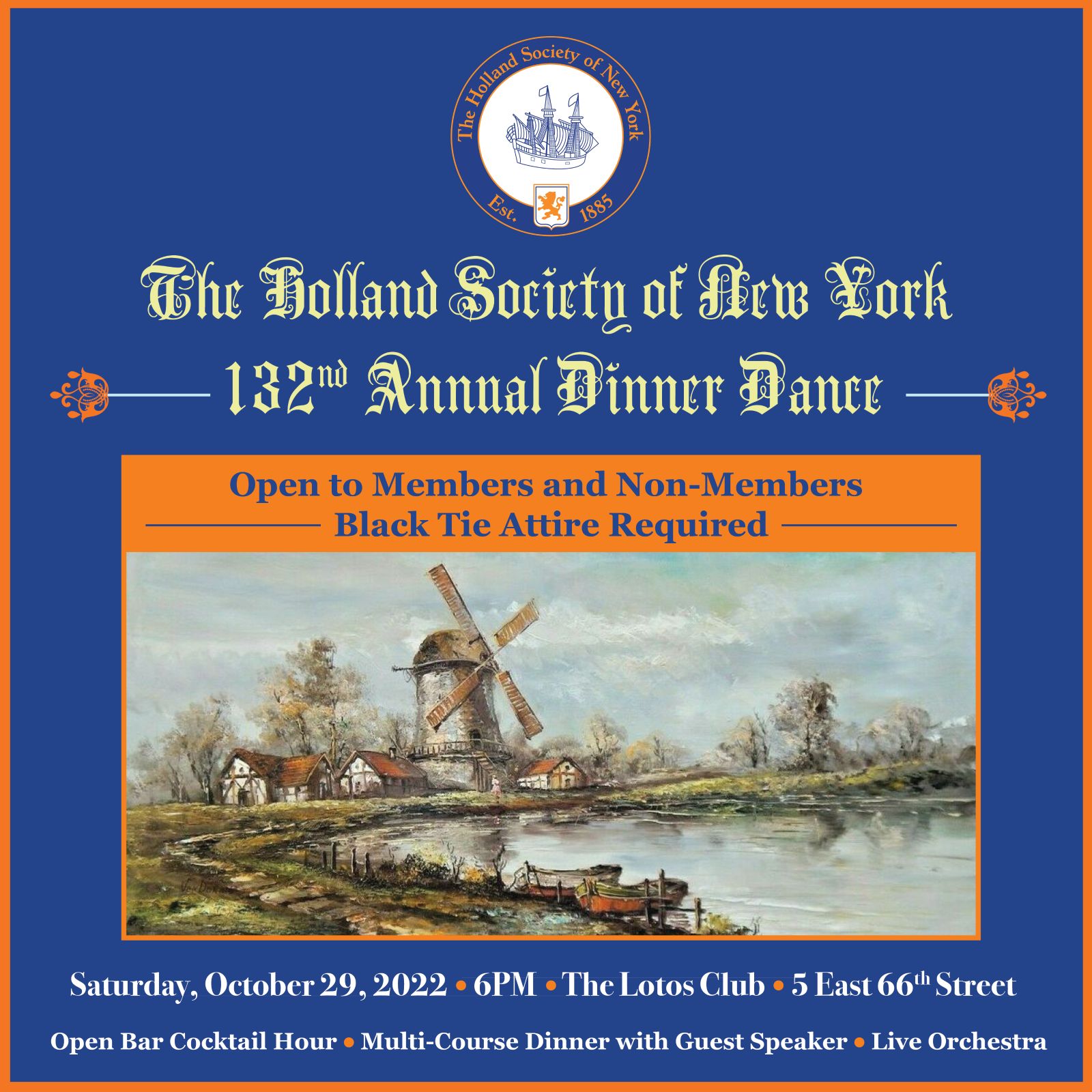 The Holland Society of New York is honored to share that Whitney Donhauser, Director of the Museum of the City of New York, will accept the 2022 Gold Medal for Distinguished Contributions to the City of New York.
Whitney W. Donhauser joined the Museum of the City of New York as President and Ronay Menschel Director in January 2016. Her appointment follows a 23-year career in museum management at the Metropolitan Museum of Art including policy and Masterplan development, capital projects such as the Fifth Avenue Plaza and MET Breuer, and fundraising.
At MCNY Donhauser has overseen the final phases of New York at Its Core, a permanent exhibition, that opened on November 18, 2016 on the four-century history of New York City with a Future City Lab that explores the city's ongoing challenges of housing, population growth, embracing diversity, transportation, and climate change. Historic highs in museum and education program attendance and numbers of online followers were recorded in 2017. The first ever and ongoing multi-lingual advertising campaign has drawn even more and more diverse visitors.
Ms. Donhauser has a B.A. from Vassar College and a Certificate from the Royal Society of Art in London.
Please note that proof of COVID vaccination is a venue requirement and exceptions will not be made to this policy. Any additional COVID protocols will be communicated in advance of the event.